PATENT IN 3D PRINTING
RESEARCH AND DEVELOPMENT AT COREXTRUSION : 3D SKIN PROTECT
Patented technology 3D Skin Protect™
Corextrusion has set up a research and development platform, in the 3D filament industry, to offer products that meet all the standards and technical specifications that this type of filament requires. As performance is at the centre of our priorities, many types of filaments are developed within our entity: amorphous, semi-crystalline, charged or uncharged, including technical characteristics such as impact resistance, abrasion resistance, tensile strength, or a specific surface finish.
Exceptional characteristics, thanks to our patented 3D Skin Protect Technology
This innovation is the result of a continuous search set up by our Corextrusion's R & D experts. 3D Skin Protect is a technique which consists in coextruding a thin layer of the same material (or any other compatible material), around the filament. This results in exceptional technical properties such as:
Limitation of the moisture absorption: The skin acts as a barrier against humidity, and highly reduces printing problems connected with moisture contaminated 3D filaments.

Protect and limit risks of printer damage when abrasive fiber filled filaments are being used. The fiber -free protective skin will significantly increase the life of your printers and all parts in contact with the filament.

Compatibility with all types of materials such as PA, PET, PLA, ABS, PS, PEEK, etc.
3D Skin Protect by Corextrusion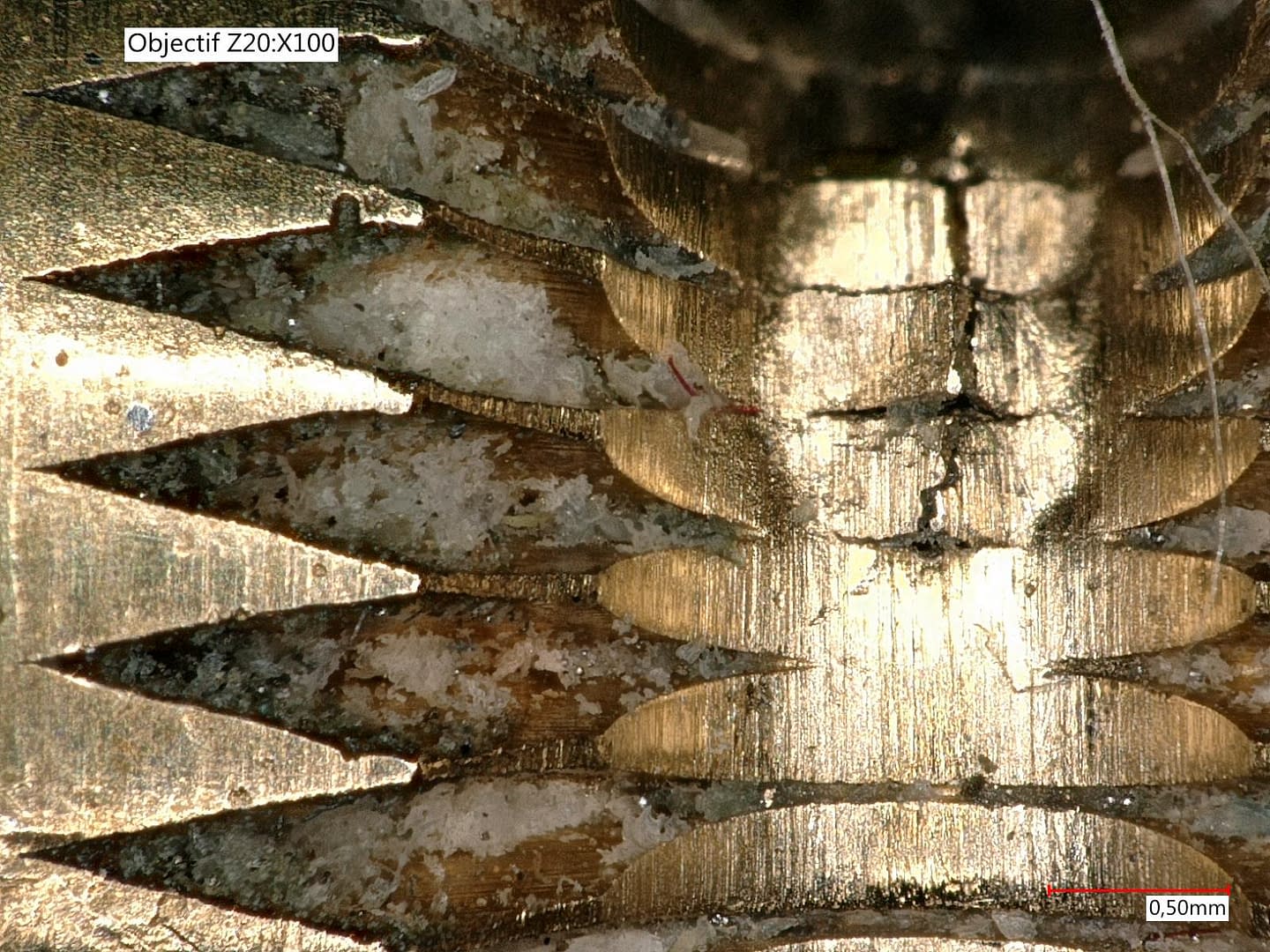 Close-up of printer head pulling roller after 1:30 hour print with a non 3D Skin Protect, 30% glass-filled filament.
All filaments in our polyamide range are coextruded with the 3D Skin Protect technology: TECHLine, TECHArmed, TECHStrong, TECHLine 6 Carbon / Glass and PLA Bronze.
We are constantly innovating with new, technically advanced filaments, featuring 3D Skin Protect.
Nous vous proposons également la technologie 3D Skin Protect™ pour les développements sur mesure ou en marque blanche.