EXTRUSION DE MATIERES PREMIERES
Corextrusion extrudes your own materials
Corextrusion a mis en place une plateforme de recherche et développement dans l'industrie du filament 3D pour l'extrusion de matières premières qui répondent à vos normes et vos spécificités techniques.
La performance étant au cœur de ses préoccupations, le centre de recherche a développé de nombreux types de filaments : amorphes, semi-cristallins, chargés ou non, avec de nombreuses caractéristiques techniques comme la résistance aux chocs, à l'abrasion, à la traction, ou encore un aspect de surface définie …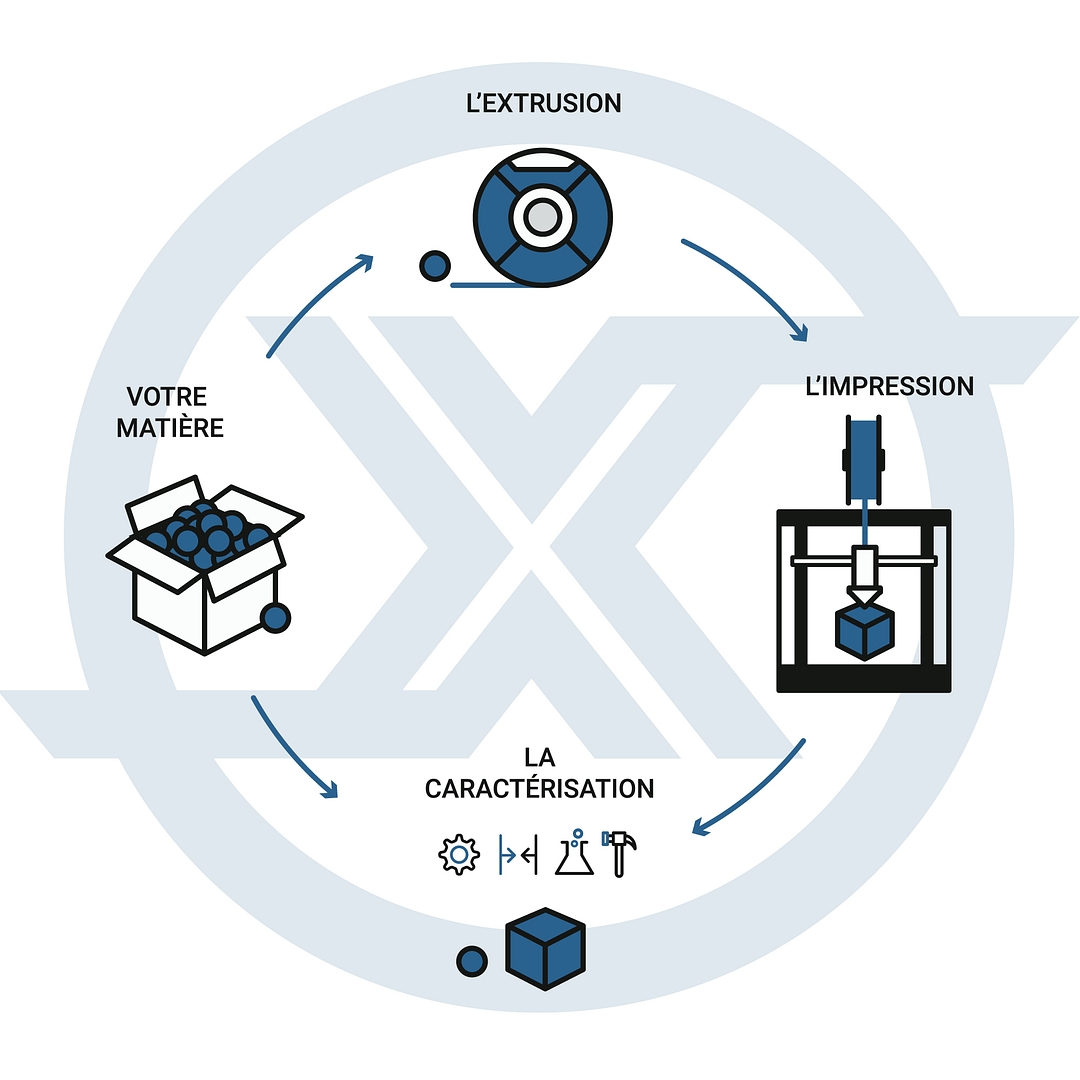 Once an agreement guaranteeing the confidentiality of your project is signed, our experts will be at your service to study the feasibility of your projects and the realisation of extruded filaments with your own materials.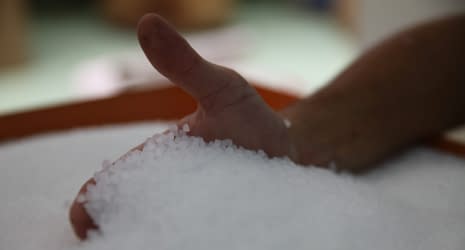 Before any development is considered, our R & D experts will first analyse the safety and technical data sheets of the materials to be extruded.  
(We do not develop any materials that release fluoride, chlorine, or vapors that are considered toxic and harmful to humans when inhaled.)
Our extrusion lines have been entirely designed and developed to produce filaments with exceptional dimensional characteristics and with extremely consistent percentages of additives thanks to precise gravimetric feeders.
The most often used additives are:
For technical filaments: Glass, carbon, aramid, or a mix of any of these materials.
For aspect or decorative parts: Bronze, brass, copper, stainless steel …
For special parts: Vegetable additives (seaweed for example).
Our twin-screw extruder allows us to compound technical materials in a very homogeneous way, without damaging (or limiting the damage of) the added fibers. The obtained pellets are subsequently extruded with our single screw machines to produce your filaments.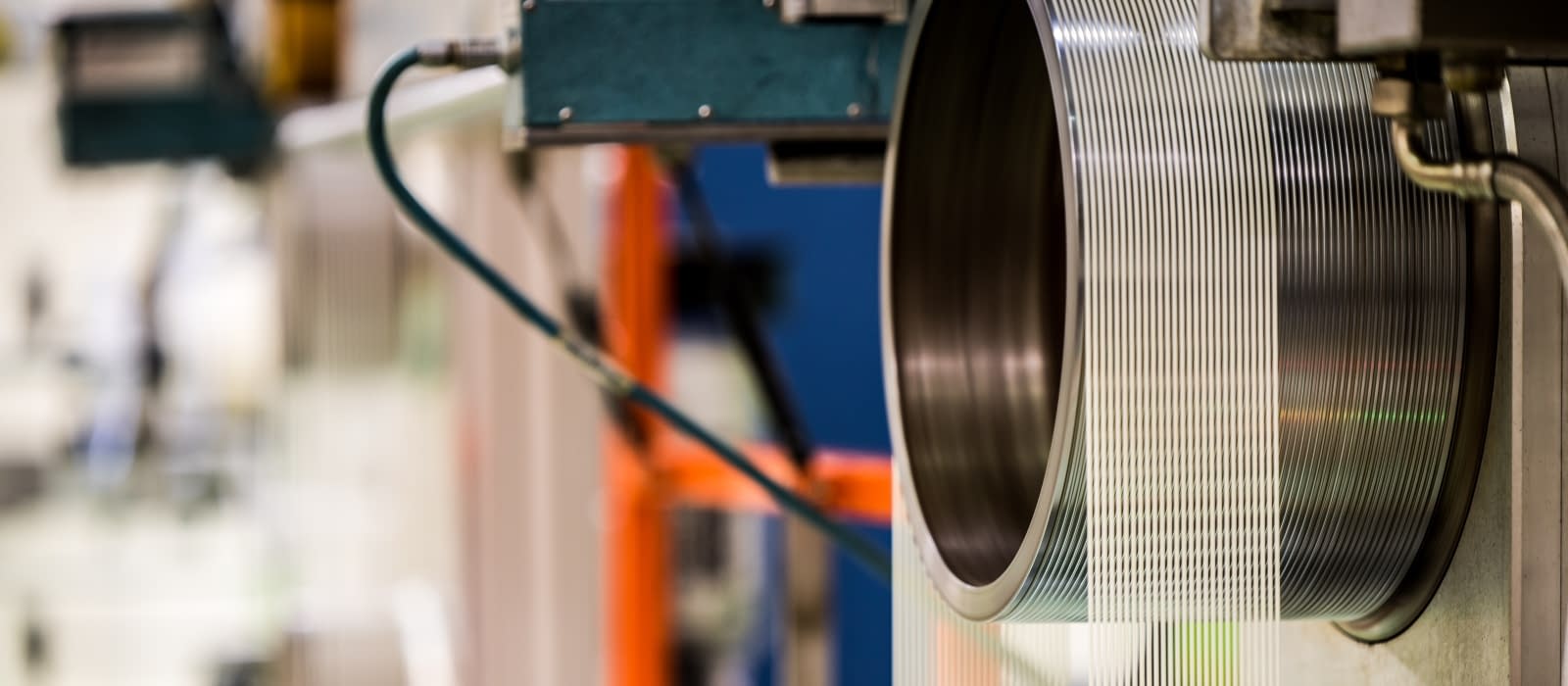 The resulting filaments will have exceptional dimensional characteristics thanks to the peripheral devices that equip our extrusion lines and a laser beam filament diameter control, allowing continuous monitoring of production and traceability.
Our unique 6-station end-of-line automatic filament winder can produce reels of 450, 500, 750 or 900 Gr. (depending on the density of the materials) + 1 station for coils of 7 to 8 Kg.
3. Extrusion, the main stages: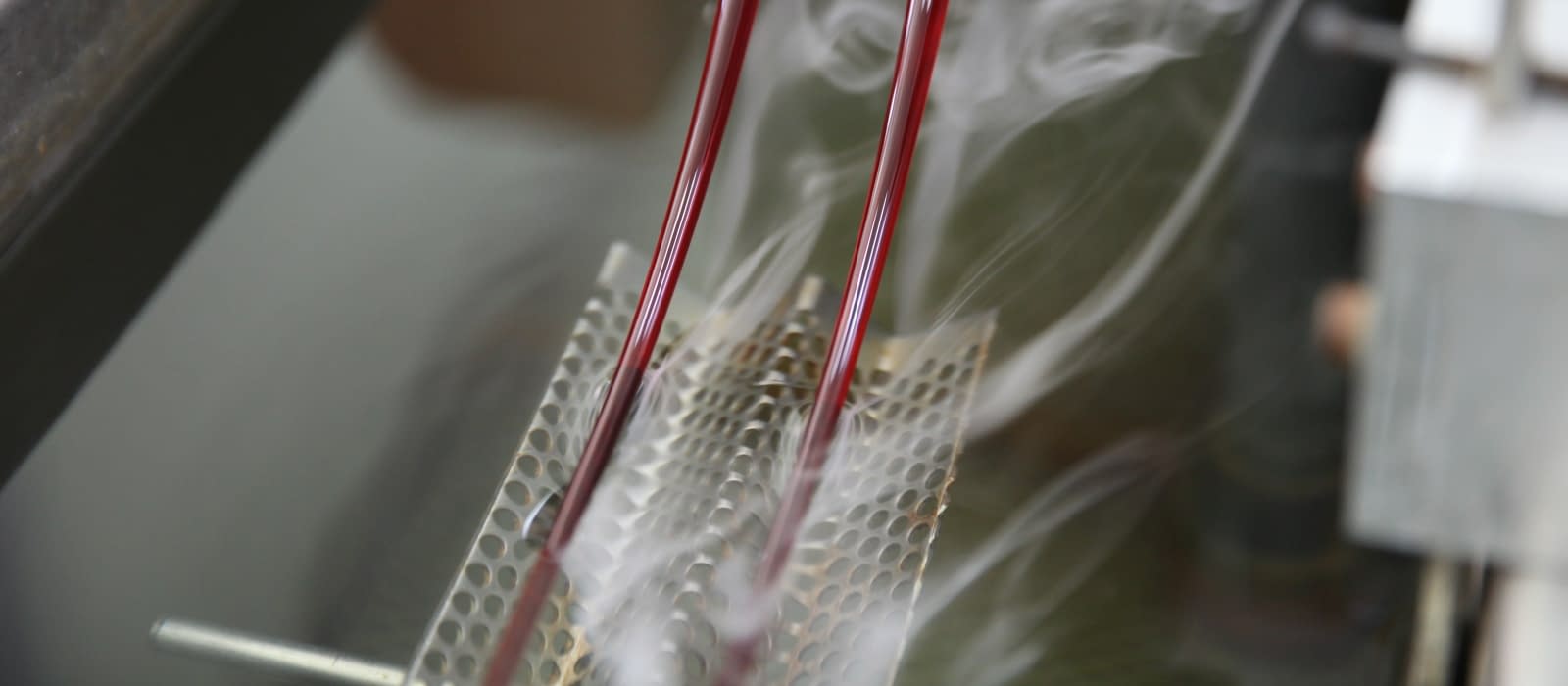 Check the "extrudability" of a filament for 3D FDM printing with your own materials (diameter 1.75 mm or 2.85mm)..
We extrude all types of semi-crystalline or amorphous materials, virgin materials, charged, etc.
3.1 The material will first be cured or desiccated according to the instructions of the manufacturer.
3.2 Setting up the extruder: Finding the best temperature curve settings by observing the behaviour of the material flowing out of the extruder.
4. The extruded filaments
The dimensional characteristics of our filaments allow 3D printers to deliver the molten material very evenly and consistently. The printed layers will be perfectly uniform and risks of the filament getting stuck in the nozzle are nonexistent.
4.1 We will produce between 3 and 10 spools as needed for evaluation purposes.
4.2 Purge and shut down the extruder.
Thanks to coextrusion technology, Corextrusion Group has developed an essential and very valuable process for advanced users. This technology allows the coating of our filaments with a thin skin that provides several essential benefits:
Eliminate printer component damage from abrasive fibers contained in the filament. The fiber-free skin will prolong the life of the driver wheels, and any contact surface (premature wear of the driver wheels will result in uneven flow, and eventually in failure to feed the filament).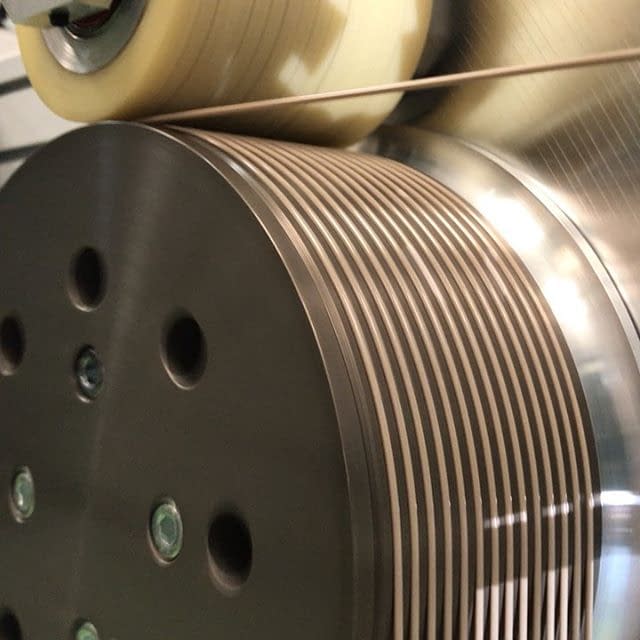 Protect filaments made from resins that are prone to moisture absorption. Filaments contaminated with humidity will compromise the printing quality, as water will turn into water vapour and the layers will be dotted with small bubbles, that will eventually clog the printer head. Filament drying or desiccating can be time and energy consuming as well as unsafe, if inadequate equipment is used and is never permanent !
The most frequently processed materials, filled or unfilled, are: PA, PET, PETG, PLA, ABS, FEP, PS, TPU, cellulose acetate, PEEK, PEKK etc. …