When we want to add a new product to our TAG in 3D filament range, our Research & Development experts break down the process into 3 main steps.
To better explain these steps, let us take the TECHLine 6 Carbon / Glass filament as an example (soon to be developed).
1st step: Choosing the right grade of Polyamide
With years of experience in the extrusion of polyamides and their performance in 3D printing, we are able to set and submit very specific material grades to our suppliers and define the ideal material(s) for the manufacture of our filaments.
All our selected grades of materials are extruded, then 3D printed and sorted by specific criteria, such as ease and speed of printing, or precision and adhesion between layers, and/or even to pass crash tests.
Most polyamide materials are prone to moisture absorption. In this case (and also due to the abrasive nature of the fibers), a skin is applied around the filament to make it moisture resistant and smooth, thanks to our unique 3D Skin Protect co-extrusion technology.
2nd step: Adding carbon and glass fibers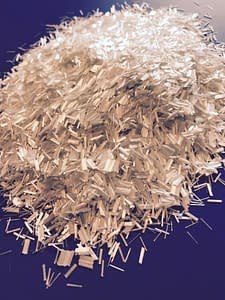 The choice of fibers also is a decisive step in the manufacture of the filament. The combination of fiber size and added percentage is a key factor that will greatly influence the ease of printing or the mechanical performance of your printed parts.
Many fibers have been tested with varying carbon or glass content levels in order to define the ideal filament with expected mechanical properties such as tensile strength, flex or impact compression.
Our extrusion lines have been entirely designed and developed to produce filaments with extremely consistent percentages of fillers, thanks to high precision gravimetric feeders.
3rd step: The printing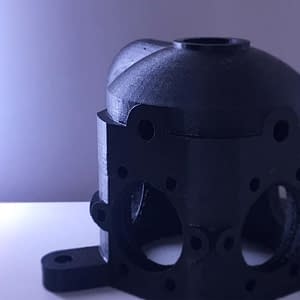 While step # 1 and # 2 are in operation, we test the filaments with our Volumic, Ultimaker 3 printers. On this occasion we perform tests on the Markforged printer as well.
Our printers allow us to print any type of part, in order to verify:
The cohesion of the layers,
The ease of printing,
The ability to sustain crash tests over a determined period of time,
Characterisation specimens/samples, etc.
We test each grade for tensile strength to determine which is the most relevant material to introduce to the market. We also have tests performed by independent experts on a wide selection of printers (Zortrax, raise, 3NTR, ABSolute …). This procedure further confirms our choice of selected materials.